Water Bottles with Straw

Water Bottles with Straw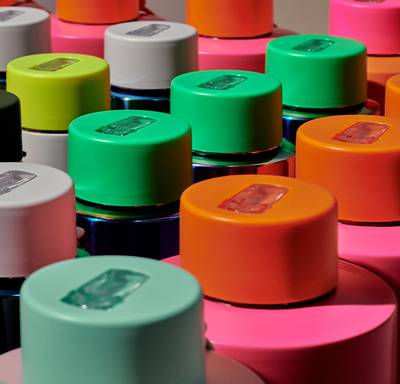 Looking for a new water bottle with a straw?
Feeling shaky after that workout, arms tired from a long day at work, or just hate the feeling of tipping your head back for a cold drink? Now you can relax—simply flick up the straw and sip away. Our triple-wall vacuum insulated is designed to keep your drinks cold (or hot) for hours, while keeping cool to the touch. Made with triple-wall vacuum insulated stainless steel, this water bottle will keep your drinks at the right temperature no matter where your day takes you.
Take the hassle out of unscrewing a lid and enjoy the sleek design—you'll want to take it with you everywhere you go. It's the perfect partner for workouts, outdoor adventures, and everyday use.
Should I get a water bottle with a straw?
This, of course, comes down to your own preference. Keeping a water bottle close is always a good thing, but pair it with an easy-access reusable straw and you've just changed the game. If you're looking for a convenient and eco-friendly way to stay hydrated, we think our solution is pretty straw-some!
A drink bottle with a straw from frank green makes it easy to sip on the go, without having to fiddle with unscrewing a lid (who's got that kind of time?). Plus, with triple- wall vacuum insulation, you can sip that hot coffee or ice-cold tea hours after you've poured it into your bottle.
Prefer to sip the old-fashioned way? Simply remove the reusable straw lid, or check out our other water bottles that have an easy twist or push-button lid for that old-school drinking experience—get the best of both worlds while being friendlier to ours.
How often should you wash your water bottle straw?
While your stainless steel bottle (with its straw) is naturally resistant to nasties, it's always a good idea to give it clean after each use. For the straw, give it a quick rinse to keep it fresh. Or, if you've been enjoying some smoothies and soft drinks from your bottle, for a thorough clean we recommend giving the straw a good scrub with a straw brush, and simply give your bottle a good swish in some soapy water. It'll be good as new.
What are the benefits of drinking with a reusable straw?
Other than being incredibly convenient, there are a few big benefits to drinking with a reusable straw:
Better hydration: When using a reusable straw, you're more likely to consume more water than you would if you were sipping. Plus, it's more accessible, meaning you're more likely to take a sip through your stainless steel water bottle with a straw than you would a regular ol' glass.
Helps your pearly whites: It's no secret that drinks such as tea, coffee and other dark liquids can impact the colour of your teeth. Using a straw helps bypass that impact by limiting direct contact on your teeth.
Can help you relax: Some people find the motion of using a straw relaxing, as it requires slow, deep breaths—resulting in a calming effect.
Plus, you'll never have to worry about spilling your drink again!
Is a drink bottle with a straw better?
It depends on what you're looking for in a drink bottle. If you want convenience, wrapped up in a fully insulated lining that keeps your drink cool or hot for hours on end: a metal water bottle with a straw from frank green is the way to go. And if you prefer to go straw-less, it is fully removable to become a twist-top bottle.
Discover more sustainable products by frank green
Love shopping at frank green? Take a look at some of our other popular collections: reusable cups, insulated water bottles, sustainable gifts, and sustainable homewares.

Cart Empty
Your cart is empty
We think you'll love these
We think you'll love these