Terms & Conditions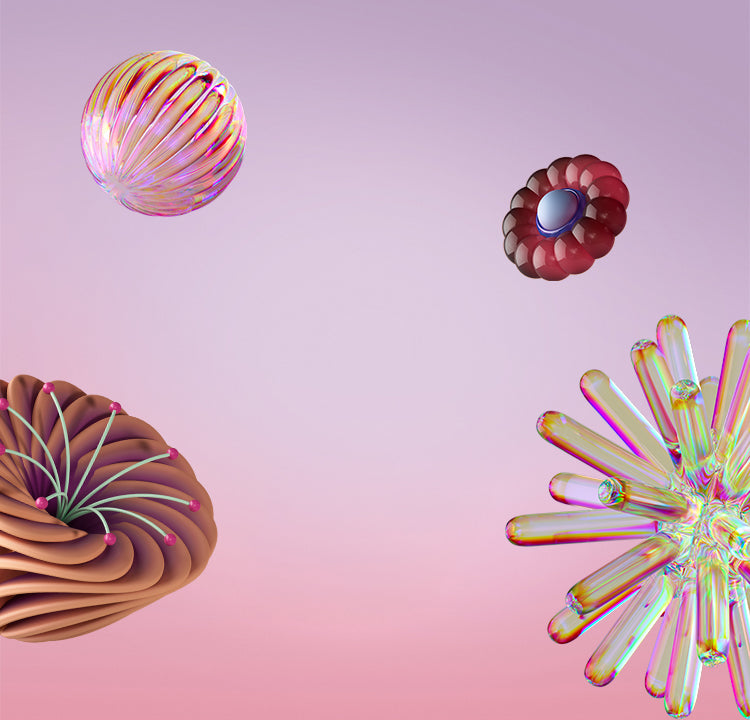 We'll try and keep this short and sweet....
In these terms and conditions, "we" "us" and "our" refers to frank green Enterprises Pty Ltd ACN 166 075 592. Your access to and use of all information on this website including purchase of our product(s) is provided subject to the following terms and conditions.
We reserve the right to amend this Notice at any time and your use of the website following any amendments will represent your agreement to be bound by these terms and conditions as amended. We therefore recommend that each time you access our website you read these terms and conditions.
Product descriptions
We strive to ensure that our products are described as accurately as possible on our website, however we do not warrant that the description is accurate. Where we become aware of any misdescription, we reserve the right to correct the error or omission.
Images have been provided for illustrative purposes only and we do not guarantee that any image will reproduce in true colour nor that any given image will reflect or portray the full design or options relating to that product.
Product orders
Our products are for sale to adults over the age of eighteen (18) years. By proceeding to purchase through our website, you acknowledge that you are over 18 years of age.
We endeavour to ensure that our product list is current however we give no undertaking as to the availability of any product advertised on our website.
All prices are in Euro (EUR) and are exclusive of GST. Prices can be accessed on the product pages and we reserve the right to amend our prices at any time.
Unless specifically stated otherwise, shipping will be calculated based on the destination selected at time of purchase. International orders may be subject to import duties and taxes, which are levied once a shipment reaches it's destination. Any additional charges including customs clearance are your responsibility.
When you order from us, we require you to provide your name, address for delivery, email address, telephone contact and credit card details. We undertake to take due care with this information; however in providing us with such information you accept that we are not liable for its misuse due to error in transmission or virus or malware.
Once you have submitted an order, you may not cancel that order even if our acceptance or rejection of your offer is still pending.
We undertake to ship your ordered product(s) within 48 hours of your order being received on a normal business day. Title in the goods passes to you when you have signed for the delivery.
Once your order has been shipped we will provide you a link to our third party logistics provider to track your parcel.
All risk of loss or damage to the goods passes to you when we dispatch the goods.
Payments
We process all online payments through PayPal or ANZ eGate. This is transmitted via a GeoTrust Secure Sockets Layer version 3.0 (SSL) certificate which encrypts your credit card data for processing by our third party payment gateway.
All credit card holders are subject to validation checks and authorisation by the card issuer. If the issuer of your card refuses to authorise payment to frank green, we will not be liable for any delay or non-delivery.
If we are unable to process your credit card, please check to ensure you entered the details correctly and that the billing name and address match your credit card statement. Please refer to your credit card provider if the problem persists.
Gift Cards
Your frank green gift card can be redeemed (includes product and shipping) to the value of the gift card via the frank green website frankgreen.com.    
You do not have to use the total amount of your gift card in one transaction and can use the balance of the gift card over multiple transactions, within the validity period (within 12 months from date or purchase). To access your available balance, simply log in to your frank green account.
To redeem your gift card, simply select which products you would like to purchase and add to the cart. The gift card can be redeemed on the cart page when making your purchase. Your gift card amount will then be automatically deducted as payment on your order.
When redeeming your gift card, additional items or services may be added. The balance of the transaction must be paid using another payment accepted by the frank green website.
The gift card is valid for a period of 12 months from the purchase date.
The frank green gift card will be emailed to the recipient and a delivery notification will be emailed to the purchaser for thier reference. The frank green smart products purchased with the gift card will arrive once the order has been processed with the gift card and payment has been taken.
Gift cards cannot be discounted, returned or exchanged for cash.
All returned items that were paid for with a gift card will be refunded as a store credit for you to use against a future purchase. This store credit will expire 12 months from issue. 
To return an item that has been purchased with a gift card, just head to the FAQ page for further details.
If you return an item paid by both gift card and another payment method (ie credit card), you will be refunded up to the amount of your initial credit card payment and the remaining amount will be refunded as store credit.
Order cancellation due to error
Where a product has been listed at the incorrect price or with incorrect descriptive information or image due to an error or oversight, we reserve the right to cancel a transaction. We will refund the total amount debited to your nominated bank as soon as practical.
Product returns
At this time, we do not accept change of mind returns or exchanges. However, we're here to help with any issues related to your order. If you receive a damaged or incorrect item, contact us within 7 days of delivery. When requesting a replacement, please include clear photos of the item and packaging, along with your order number or proof of purchase for faster processing.

Sustainability is kind of our jam, so we always try to find the most sustainable solution possible to generate the least amount of waste.
Site access
When you visit our website, we give you a temporary and limited licence to access and use our information for personal use.
Except as permitted under the Copyright Act 1968 (Cth), you are not permitted to copy, reproduce, republish, distribute or display any of the information on this website without our prior express written permission of an Authorised Officer of frank green..
The licence to access and use the information on our website does not include the right to use any data mining robots or other extraction tools. The licence also does not permit you to metatag or mirror our website without our prior written permission. We reserve the right to serve you with notice if we become aware of your metatag or mirroring of our website.
Hyperlinks
This website may from time to time contain hyperlinks to other websites. Such links are provided for convenience only and we take no responsibility for the content and maintenance of or privacy compliance by any linked website. Any hyperlink on our website to another website does not imply our endorsement, support, or sponsorship of the operator of that website nor of the information and/or products which they provide.
You may only link to our website with our express written consent. Any such linking will be entirely your responsibility and at your expense. By linking, you must not alter any of our website's content including any intellectual property notices and you must not frame or reformat any of our pages, files, images, text or other materials.
Intellectual property rights
The copyright to all content on this website including applets, graphics, images, layouts and text belongs to us or we have a licence to use those materials.
All trademarks, brands and logos generally identified either with the symbols TM or ® which are used on this website are either owned by us or we have a licence to use them. Your access to our website does not license you to use those marks in any commercial way without our prior express written consent.
Disclaimers
Whilst we have taken all due care in providing the information on our website, we do not provide any warranty either express or implied including without limitation warranties of title or implied warranties of merchantability or fitness for a particular purpose.
To the extent permitted by law, any condition or warranty which would otherwise be implied into these terms and conditions is excluded.
We also take all due care in ensuring that our website is free of any virus, worm, Trojan horse and/or malware, however we are not responsible for any damage to your computer system which arises in connection with your use of our website or any linked website.
Statutory guarantees and warranties to consumers
Schedule 2 of the Competition and Consumer Act 2010 ('C&C Act') defines a consumer. Under the C&C Act we are a supplier of either goods or services or both to you, and as a consumer the C&C Act gives you statutory guarantees. Attached to the Standard Terms and Conditions are:
schedule 2 of the C&C Act; and
those statutory guarantees, all of which are given by us to you if you are a consumer.
If you are a consumer within the meaning of Schedule 2 of the C&C Act of our goods or services then we give you a warranty that at the time of supply of those goods or services to you, if they are defective then:
we will repair or replace the goods or any part of them that is defective; or
wholly or partly recompense you if they are defective.
Indemnity
By accessing our website, you agree to indemnify and hold us harmless from all claims, actions, damages, costs and expenses (including consequential loss) including legal fees arising from or in connection with your use of our website.
Force Majeure
If a Force Majeure event causing delay, we may terminate this Agreement by giving at least 7 days Notice to you. 'Force Majeure' means any act, circumstance or omission over which we could not reasonably have exercised control.
Jurisdiction
These terms and conditions are to be governed by and construed in accordance with the laws of Victoria, Australia and any claim made by either party against the other which in any way arises out of these terms and conditions will be heard in Victoria and you agree to submit to the jurisdiction of those Courts.
If any provision in these terms and conditions is invalid under any law the provision will be limited, narrowed, construed or altered as necessary to render it valid but only to the extent necessary to achieve such validity. If necessary the invalid provision will be deleted from these terms and conditions and the remaining provisions will remain in full force and effect.
Privacy
We undertake to take all due care with any information which you may provide to us when accessing our website. However we do not warrant and cannot ensure the security of any information which you may provide to us. Information you transmit to us is entirely at your own risk although we undertake to take reasonable steps to preserve such information in a secure manner.
Our compliance with privacy legislation is set out in our separate privacy policy. 

Cart Empty
Your cart is empty
We think you'll love these
We think you'll love these