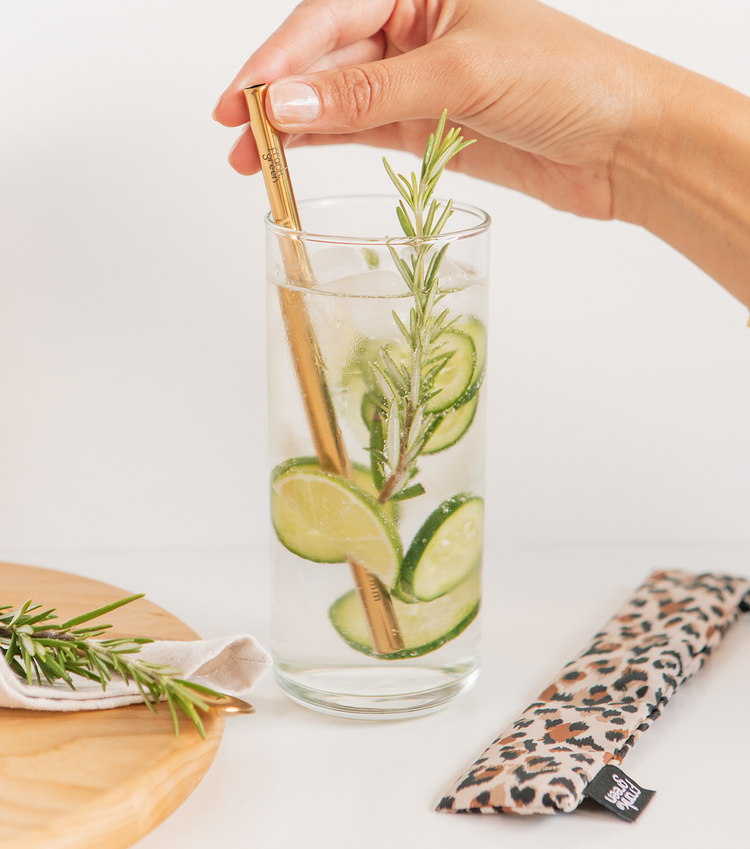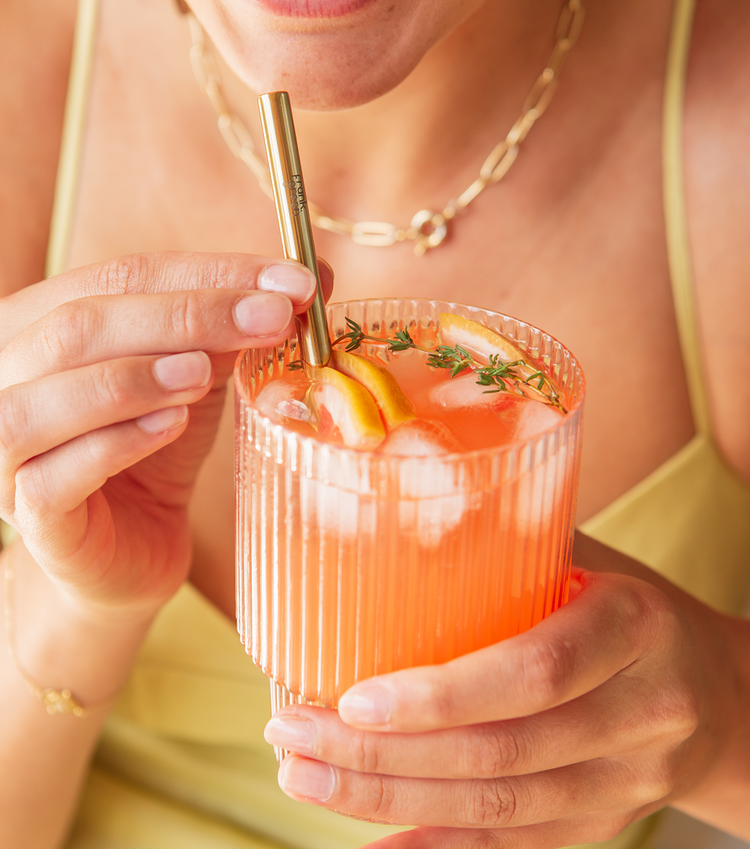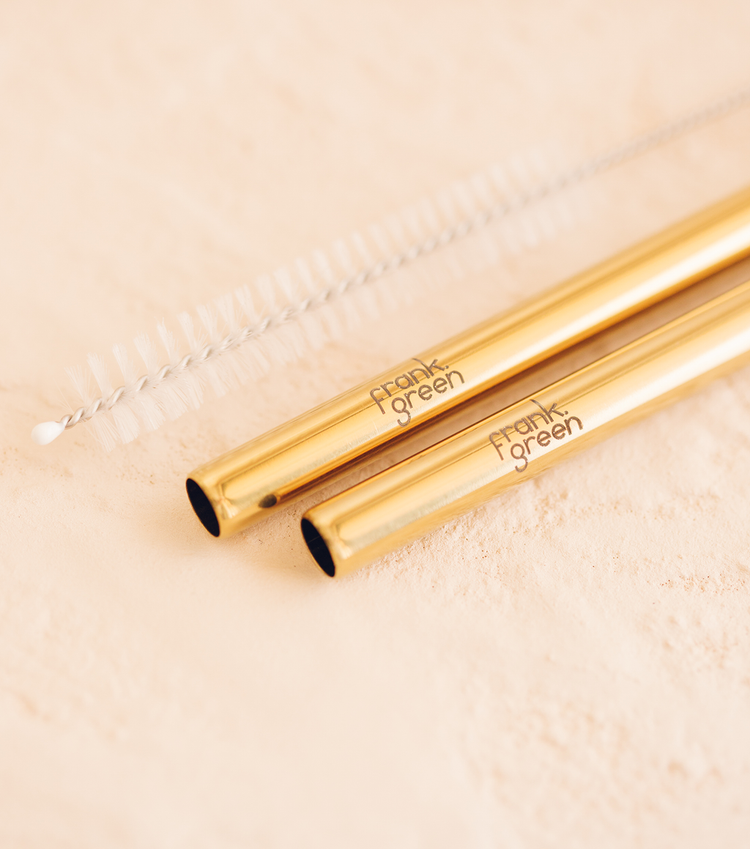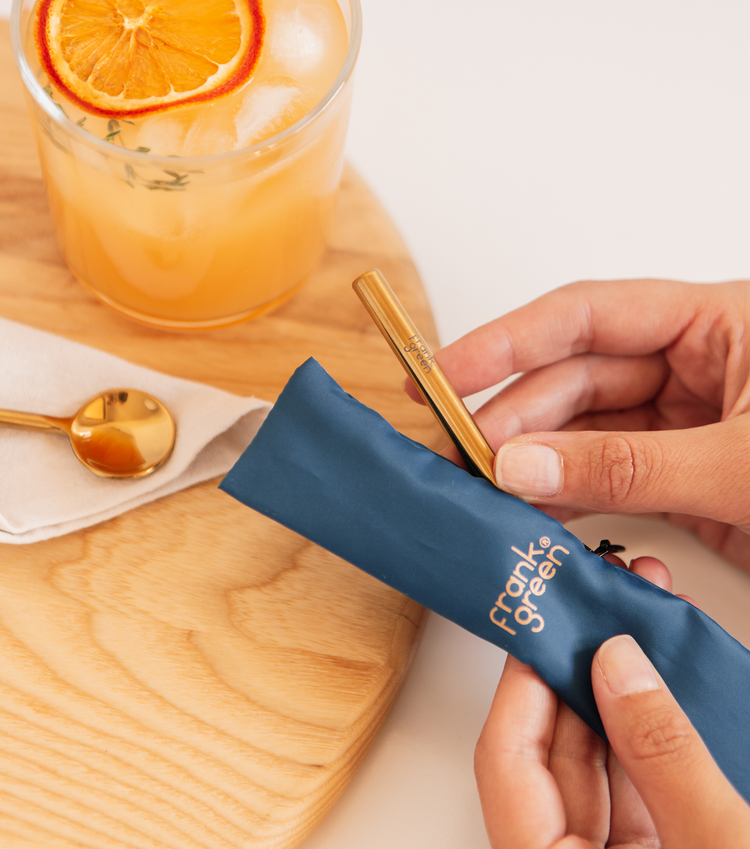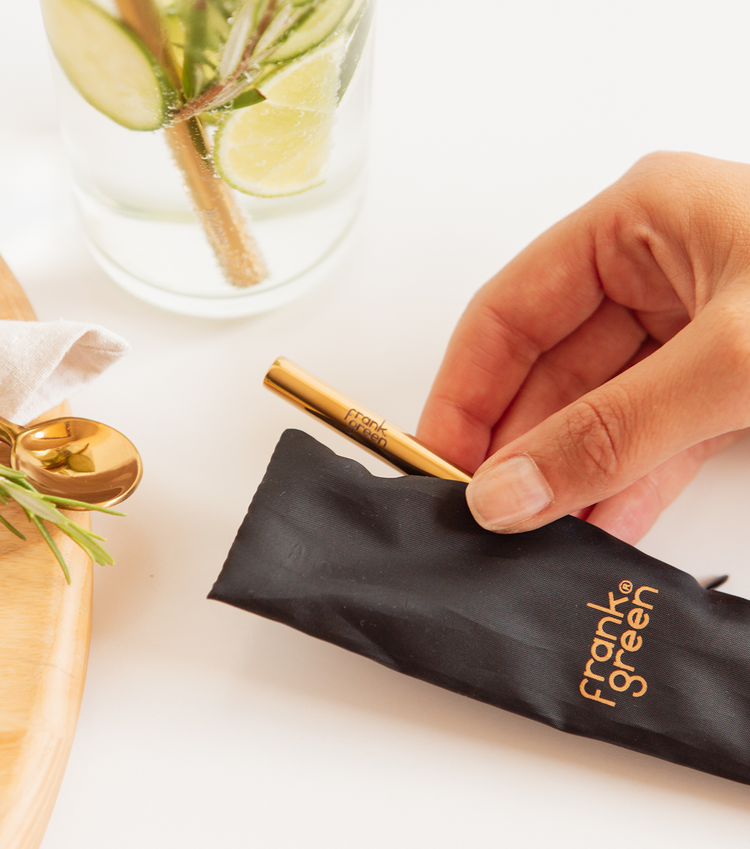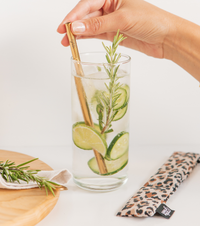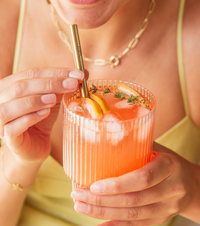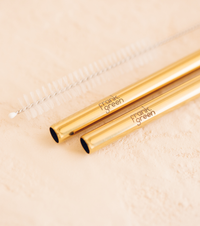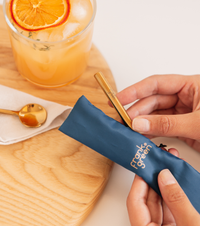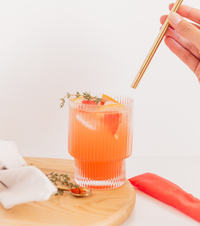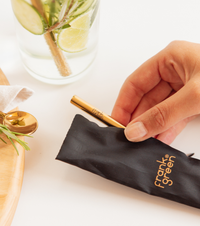 Benefits
Say goodbye to flimsy and wasteful plastic straws forever. Made from premium, food-grade 304 stainless steel, the two frank green reusable straws are 8mm wide (perfect for smoothies!), dishwasher safe and easy to clean thanks to the handy straw cleaner. They come in a recycled ECORPET® pouch and the straws can be used with frank green straw lids, or on their own.
Fits 16oz Cup - 133mm
Fits 20oz/34oz Bottle - 170mm
Fits 25oz Bottle - 182mm
Delivery
Shipping costs calculated at checkout. Orders are dispatched same day or next business day. During busy periods allow up to 2 business days for your order to be processed.
Returns
We're happy to facilitate a return or exchange for new, unused products in original packaging. Just make sure you contact us within 14 days of receiving your order. Limited edition collections are not eligible for return or exchange. Please refer to our return policy for detailed information.
Warranty
Enjoy a 12 month warranty period from date of purchase. Damaged reusables can either be repaired, replaced or refunded (whole/partial). The reusable must be returned with proof of purchase. Warranty is void if the reusable has been incorrectly used or cared for.

Cart Empty
Your cart is empty
We think you'll love these
We think you'll love these